new book 'Planning Cities in Africa- Current Issues and Future Prospects of Urban Governance and Planning' published by Springer
-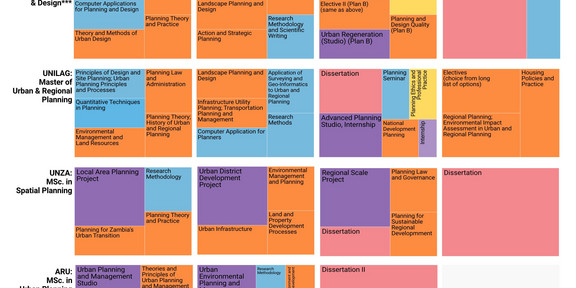 The book 'Planning Cities in Africa- Current Issues and Future Prospects of Urban Governance and Planning', edited by Genet Alem Gebregiorgis (IPS), Stefan Greiving (IRPUD), Ally Hasan Namangaya (ARU) and Wilbard Jackson Kombe (ARU) deals with current issues and future prospects in planning on the African continent. The publication is published by Springerverlag as part of the Urban Book Series and is open access.
The book was created in cooperation with the partner university Ardhi University (ARU) Dar es Salaam in Tanzania. In addition to the contribution by Genet Alem Gebregiorgis in the introductory chapter, the book also includes contributions by Raffael Beier and Francis Dakyaga from the Department of IPS.
'Planning Cities in Africa' provides insights into challenges, threats and opportunities of urban development in Africa. It discusses how and why African cities need localised urban planning concepts and theories to deal with challenges and threats of rapid urbanisation and climate change. The book delivers an in-depth view of the nature and gaps of the framework on which current planning practice and education in Africa are based. With that, it discusses the potentials of African cities to mobilise local knowledge, resources and capacity building for sustained and resilient urban growth.
This work is addressed to educationists and practitioners in the field of urban development management, climate change adaptation and urban resilience. Specifically, such audiences include researchers, spatial planners, graduate students and member of civil societies working on urban development management.