Lecture by Prof. Schramm in Cologne
-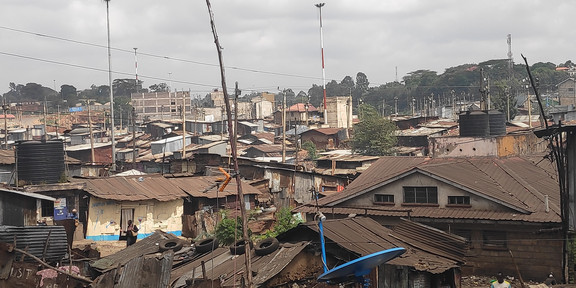 As part of the thematic series "Stadtentwicklung im Globalen Süden," organized by the Gesellschaft für Erdkunde zu Köln e.V. (in cooperation with the Geographische Rundschau), Prof. Dr. Sophie Schramm will give a lecture entitled "Informal Housing and Ways to Redevelop Informal Settlements in Nairobi."
Date: June 23, 2022, 6:30 p.m.
Location: large lecture hall of the Geo-Institute of the University of Cologne, Zülpicher Straße 49a, Cologne.
For more information on the thematic series "Urban Development in the Global South", please visit this link.